PRODUCTS
NEWS
CONTACT US
Add: 5th Floor,Wanke Center,No.2,Heilongjiangnan Road,Qingdao,China
Tel: +86 18605320580
Fax: 0532-87620082
Email: info@luckmed.com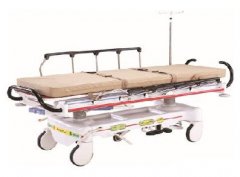 Luxurious Hydraulic Medical Stretcher
TEL:+86 18605320580
EMAIL:info@luckmed.com
Product description: Luxurious Hydraulic Medical Stretcher 1. The main frame of the strectcher is made of electrostatic plastic sprayer galvanized steel tube, The mattress platform is made of X-ray revealed material. 2. It is equiped with imported double rise-a
Product introduction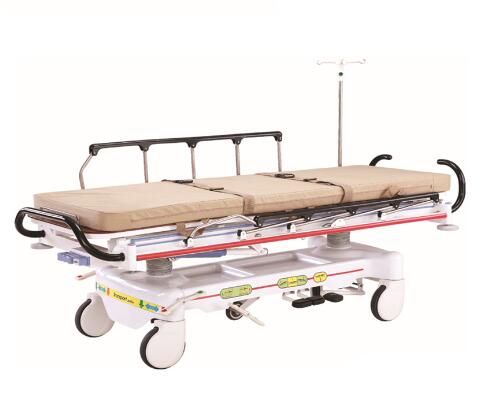 LUXURIOUS HYDRAULIC MEDICAL STRETCHER
1. The main frame of the strectcher is made of electrostatic plastic sprayer galvanized steel tube, The mattress platform is made of X-ray revealed material.
2. It is equiped with imported double rise-and-fall hydraulic pump system. 200mm dia. Dustproof castors with international advanced central locking system make the stretcher move steadily, reliably and lightly.
3. The stretcher has the functions of hi-low, trendelenburg and reverse trendlenburg which are controlled by the treadles lying at the two sides of the stretcher.
4. And those functions are supported by imported hydraulic pump which make the stretcher never swayed.
5. The headrest is sopported by gas spring while the knee rest is controlled by manual crank which is in the end part of the stretcher.
6. The bottom cover is made of ABS material and shaped once for all which can be easily cleaned. The stretcher mattress platform is of separate structure. the stretcher is equipped with infusion pole, drainage hook and collapsible stainless steel side rails.
7. It is the best choice for emergency room and ICU ward for transferring patient.