PRODUCTS
NEWS
CONTACT US
Add: 5th Floor,Wanke Center,No.2,Heilongjiangnan Road,Qingdao,China
Tel: +86 18605320580
Fax: 0532-87620082
Email: info@luckmed.com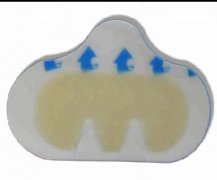 Medical Use Hydrocolloid Wound Dressing
TEL:+86 18605320580
EMAIL:info@luckmed.com
Product description: MEDICAL USE HYDROCOLLOID WOUND DRESSING The hydrocolloid dressing is an elastomeric dressing composed of medical pressure sensitive adhesive and hydrophilic colloid (CMC) particles. Product manual: 1. Surface composite semi-permeable matte
Product introduction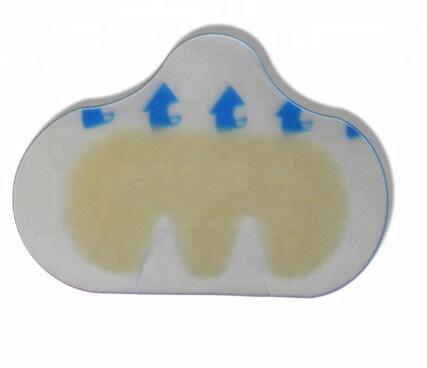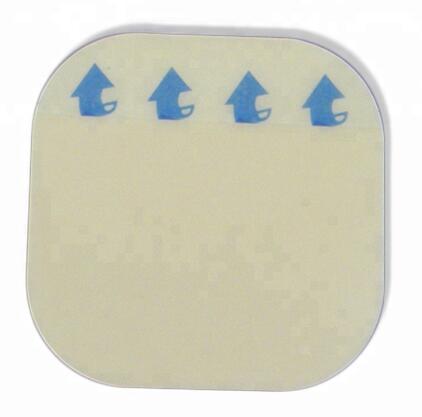 MEDICAL USE HYDROCOLLOID WOUND DRESSING
The hydrocolloid dressing is an elastomeric dressing composed of medical pressure sensitive adhesive and hydrophilic colloid (CMC) particles.
Product manual:
1. Surface composite semi-permeable matte polyurethane film, also can be compounded with polyurethane Foam, enhanced liquid absorption performance, film thickness 0.025-0.035mm
2. When the colloid thickness is 0.4mm:
● moisture permeability 0.34g/10cm2/24h/37°C,
1.06g/10cm2/72h/37°C
● Hygroscopicity 1.06g/10cm2/24h/37°C,
2.46g/10cm2/72h/37°C
● moisture absorption capacity 2.74g/10cm2/24h/37°C,
3.52g/10cm2/72h/37°C (for reference only)
3. Ability to absorb liquid: 2.83g/g/24h/37°C
3.23g/g/72h/37°C (for referenc e only)
4.PH 5.7, can withstand acid and alkali range PH3-12;
5. Hygroscopic capacity and liquid absorption capacity can be adjusted according to clinical needs.